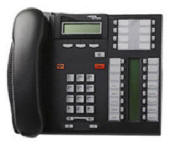 new and used for replacement or additions. We carry a complete line ready for immediate shipping. The M Series: M7100, M7410, M 7310, M7208 and M7324 available in gray, ash charcoal and black. The T Series: T7100, T7208 and the T7316 available in charcoal and platinum.
---
Nortel Phones Refurbished One Year Warranty

Nortel M7208 Refurbished Black

$75.00 add to cart

Nortel M7310 Refurbished Black

$84.00 add to cart

Norstar 7324 Refurbished Black

$109.00 add to cart
---
Nortel Control Units

For dynamic, larger or multi-site businesses that need sophisticated capabilities, Nortel Norstar Modular Integrated Communications System, our premier Norstar platform, grows to support up to 280 ports in various configurations. Software and system expansion modules enable you to grow as your business needs change, both in capacity and features.
---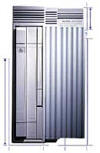 For growing yet budget conscious businesses, Nortel Norstar Compact Integrated Communications System uses a building-block design to grow from four outside lines and eight extensions up to eight lines and 24 telephone extensions.
This flexible unit is ideal for growing organizations that may need basic call center functions, desktop messaging and the ability to blend telephone and computer functions, such as using the PC to manage phone calls or to automatically display a caller's account record with the call.